I had the privilege of being interviewed by Rachel Maine on Owning Your Sexual Self Podcast. Tune in to this great conversation to hear why writing "Women Are Superior to Men" was so important to me.
Owning Your Sexual Self is a Podcast that started by Sex & Relationship Coach, Rachel Maine in January 2020. For over three years Rachel has been producing weekly episodes to help educate listeners on ALL topics related to sex and sexuality. You can listen to previous episode on Spotify, Apple Podcasts, iHeart Radio, Pandora and more. For more, you can head on to www.owningyoursexualself.buzzsprout.com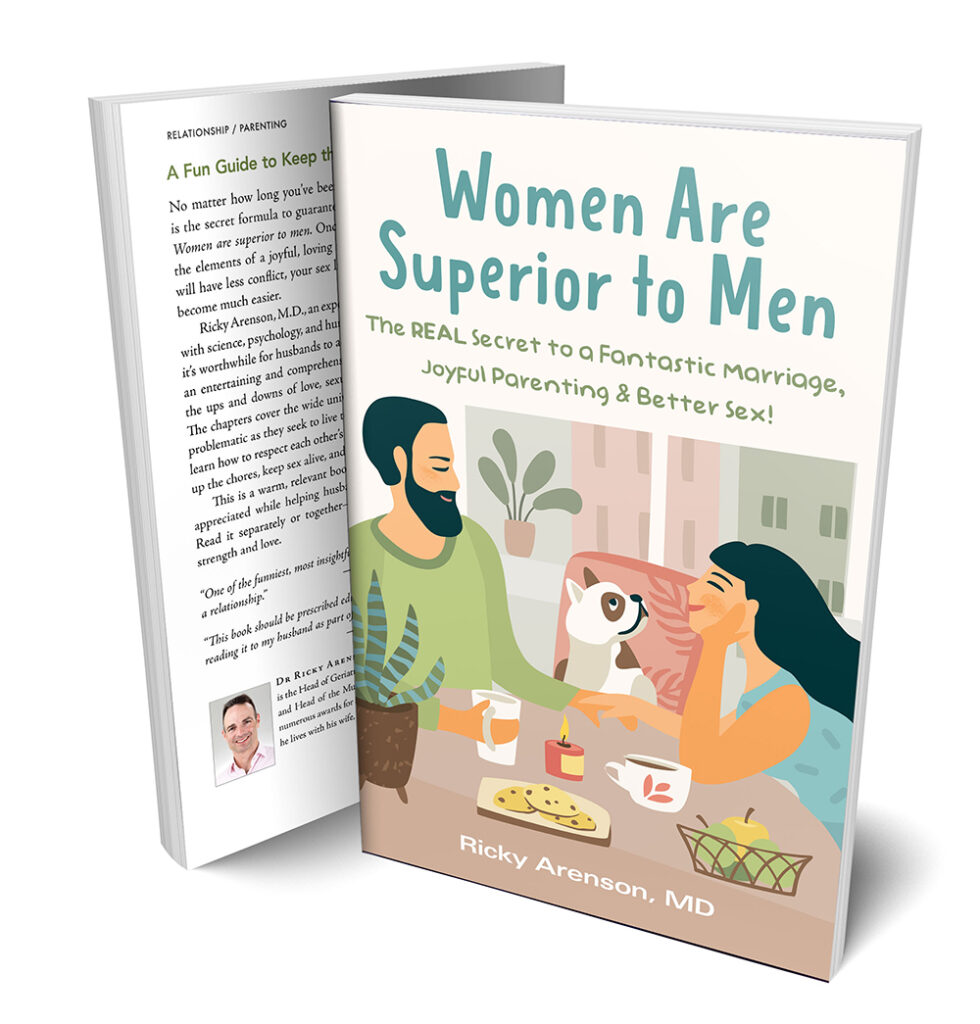 Women Are Superior To Men explains with seriousness and humor how couples can improve the management of their relationship once the man fully appreciates the capabilities of his spouse or partner. This hilarious marriage guide reveals how both men and women can improve their partnership. With this book you will both learn:
This book calls for men to admire their wives and aspire to become better parents, team players when it comes to housework, and attentive to the many contributions their wives make to the household.
Dr. Arenson believes that couples should view their relationship as a company needing good management. Life management improves with a good manager, and in most marriages, that role is best delegated to wives. But this doesn't mean that men should take a back seat to be a full partner in the relationship.